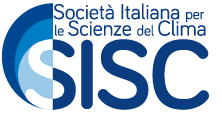 Our director, Maria Cristina Facchini, will be head of the Italian Society of Climate Sciences - SISC from January 2023. She will be supported in this delicate role by the outgoing President Riccardo Valentini (Full Professor at the University of Tuscia, Director of the Impacts Division of the Euro-Mediterranean Center on Climate Change) and by the President-elect Paola Mercogliano (Head of the REMHI Division from CMCC Foundation Euro-Mediterranean Center on Climate Change).
To address the climate crisis SISC, founded in 2013 with the aim of contributing to scientific progress and innovation in climate science in Italy, will therefore have two women at the top in the next 4 years.
Repubblica.it published Cristina Nadotti's interview to Maria Cristina Facchini on 7 November 2022
CONGRATULATIONS!