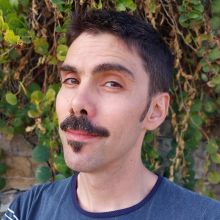 Mail
p.davini@isac.cnr.it
Research Activity
I am a climatologist with a physics background, at CNR-ISAC since 2017. My scientific interest is mainly devoted to the extratropical climate variability, with a special eye on the ability of Global Climate Models in reproducing spatial and temporal modes of variability (as atmospheric blocking or the North Atlantic Oscillation) and their related climate extremes. I participate in the development of the EC-Earth Earth System Model and I have been the CNR responsible for the EC-Earth CMIP6 integrations that will be part of the next IPCC report. Since 2022, I am involved in the Destination Earth initiative coordinating the model evaluation working package in the Climate Adaptation Digital Twin. 
Current interests involve: 
Mid-latitude climate variability, atmospheric blocking and extreme events.
Global climate model development, tuning and evaluation.
The role of surface drag in shaping the North Atlantic jet streams. 
Northern Hemisphere teleconnections (e.g. NAO, AMV, stratosphere-troposphere coupling) and their representation in climate models.
Snowboard and traveling aren't that bad, either.
An outreach project for the Italian audience, noncivuoleunascienza: funny drawings to explain science concepts!
If you don't have anything else to do, have a look at my Google Scholar profile and my Github account. 
NEWS: