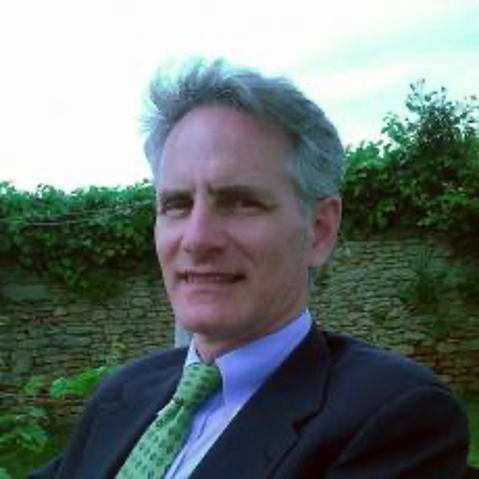 It is with disbelief, dismay and deep sorrow that our institute learns the sad news of the untimely and sudden death of Prof. Frank Silvio Marzano, a friend and colleague of many at the institute.
Frank's scientific calibre is undisputed and his studies will leave an important mark on the atmospheric science community. Many will also remember him for his empathy, his contagious smile and his professionalism. A friend to all, always and in any case, never against anything or anyone, Frank did not know the meaning of the word resentment. Constantly curious as children discover the world for the first time. A passionate educator. He loved to teach and he did it very well. His students adored him most of all because they recognised in him a healthy sense of balance in judging their performance. Frank was also an amazing team builder. For more than 10 years he organised an annual games day on the beach to which he invited people who worked with him, and on the terrace of the Engineering Department where he taught, he was one of the first to organise refreshments before the summer holidays. Holidays that he continued to devote to cultivating new ideas, writing assignments and projects. He was always in a rush. Busy with a thousand activities, it was difficult to keep up with him. He took transport literally on the fly because he had no time to waste, the days were always too short for him.
Frank was always aiming high, and now that he's reached the top, we're sure that even there he won't be idle, he'll continue to observe the clouds from up there, riding his waves (EM), with his unmistakable style.
Goodbye Frank, you leave a great void in all of us.
To his beloved children Marianna and Lorenzo, and to his beloved wife Antonella, go the heartfelt condolences of the entire institute.
Il Prof. F.S. Marzano è professore ordinario (settore ING-INF/02, Campi elettromagnetici) presso la Sapienza Università di Roma (Roma, IT). Ha ricevuto la Laurea cum laude in Ingegneria Elettronica (1988) e il Dottorato di Ricerca (1993) in Elettromagnetismo Applicato e Scienze Elettrofisiche dall'Università di Roma "La Sapienza". Nel 1992 è stato ricercatore in visita alla Florida State University, Tallahassee, FL. Durante il 1993 ha collaborato con l'Istituto di Fisica dell'Atmosfera, Consiglio Nazionale delle Ricerche (CNR), Roma. Dal 1994 al 1996, è stato ricercatore di post-dottorato con l'Agenzia Spaziale Italiana, Roma. Dopo essere stato professore a contratto presso l'Università di Perugia, nel 1997 ha preso servizio presso il Dipartimento di Ingegneria Elettrica dell'Università dell'Aquila, insegnando corsi di campi elettromagnetici. Nel 1999 è stato ricercatore in visita presso il Naval Research Laboratory (NRL), Monterey, CA. Nel 2002 ha ottenuto l'idoneità a Professore Associato ed ha co-fondato il Centro di Eccellenza in Telerilevamento E Modellistica Previsionale di eventi Severi (CETEMPS) dell'Università dell'Aquila, diventandone il coordinatore del laboratorio di Telerilevamento radar e satellitare e il vice-direttore dal 2007. Nel 2005 e nel 2019 ha preso servizio, come professore associato e ordinario rispettivamente, presso il Dipartimento di Ingegneria Elettronica dell'Università di Roma "La Sapienza", attualmente Dipartimento di Ingegneria dell'Informazione, Elettronica e Telecomunicazioni (DIET). Dal 2013 ad oggi è direttore del Centro di Eccellenza CETEMPS presso L'Aquila.
Didattica

. Il Prof. Marzano attualmente insegna corsi su campi elettromagnetici, radar meteorologia, antenne, propagazione e osservazione della Terra nell'ambito della laurea e laurea magistrale in Ingegneria Elettronica, del Master degree in Data Science e in Atmospheric Science and Technology presso Sapienza. È stato presidente dal 2013 al 2019 dell'Area didattica di Ingegneria Elettronica della Sapienza, che conta più d i 600 studenti iscritti, essendone dal 2020 vice-Presidente. È stato promotore dell'istituzione nel 2018 della Laurea magistrale interateneo internazionale in Atmospheric Science and Technology (LMAST), di cui è vice-presidente dal 2019. Il prof. Marzano ha insegnato presso l'Università dell'Aquila, di Perugia e di Roma "La Sapienza" ed, dal 1997, è stato relatore di laurea di più di 200 studenti di laurea triennale, più di 75 studenti di laurea specialistica e magistrale e di 20 studenti di dottorato di ricerca. È stato membro del Dottorato di ricerca in Ingegneria elettrica e dell'informazione dell'Università dell'Aquila dal 1997 al 2001, del Dottorato in Metodi e tecniche di monitoraggio ambientale dell'Università della Basilicata dal 2001 al 2006, del Dottorato in Ingegneria Elettronica e Telerilevamento dell'Università di Roma "La Sapienza" dal 2007 al 2012 e, dal 2013, del Dottorato in Tecnologia della Comunicazione e Informazione (ICT). Nel 2000 è stato il co-fondatore e direttore della prima edizione della International Summer School on Atmospheric and Oceanic Sciences (ISSAOS), svoltasi a L'Aquila, arrivato nel 2011 alla sua tredicesima edizione nel 2016. Il Dr. Marzano è stato relatore invitato su temi di telerilevamento e radio propagazione in diverse conferenze e scuole internazionali.

Ricerca

. La ricerca scientifica del prof. Marzano riguarda metodi di ottimizzazione, apprendimento e predizione numerica di sistemi non-lineari, telerilevamento passivo e attivo dell'atmosfera da terra, da aereo e da satellite con un particolare interesse su nubi e precipitazione mediante l'uso di dati a microonde e infrarosso, sviluppo di metodi inversi basati su modelli fisico-matematici, modellistica di trasferimento radiativo attraverso mezzi attenuativi e diffondenti, meteorologia radar per la stima di pioggia e vento ed elaborazione di dati di radar ad apertura sintetica per applicazioni di uso del suolo. E' anche coinvolto in studi di radiopropagazione e ottica di spazio libero, includenti scintillazione di campi elettromagnetici, modellistica di attenuazione da pioggia e analisi di dati di collegamenti via satellite a microonde e a onda millimetrica per applicazioni di comunicazioni e missioni interplanetarie di spazio profondo. Recentemente si è anche occupato di osservazioni remote di nubi eruttive vulcaniche da sensori radar e radiometrici dal punto di vista sia modellistico che sperimentale. Oltre all'abilitazione ANVUR al ruolo di professore ordinario nel settore ING-INF/02 (Campi elettromagnetici) nel 2103, il Prof.Marzano ha conseguito l'abilitazione al ruolo di professore ordinario anche in FIS/06 nel 2013 e in GEO/12 nel 2018. L'indice bibliometrico H-index della sua produzione scientifica, aggiornato al 2020, è pari a 30 da fonte SCOPUS e a 41 da fonte Google Scholar.

Pubblicazioni

. Il prof. Marzano ha pubblicato più di 150 articoli su riviste internazionali, più di 30 contributi su capitoli di libri internazionali e più di 300 sommari estesi su atti di congressi internazionali e nazionali.

È stato co-editore del libro "Remote sensing of atmosphere and ocean from space: models, instruments and techniques", Kluwer Acad. Plub., Dordrecht (NL), 2002 e "Integrated Ground-Based Observing Systems Applications: for Climate, Meteorology, and Civil Protection", Springer , Berlin (D). È revisore delle maggiori riviste

internazionali di telerilevamento, radiometeorologia e radiopropagazione. Dal gennaio 2004 fino a gennaio 2012 è stato Editore Associato della rivista IEEE Geoscience Remote Sensing Letters, mentre nel 2005 è stato Co- Editore ospite del numero speciale MicroRad04 e MicroRad06 della rivista IEEE Transactions on Geoscience and Remote Sensing. Dal 2011 è Editore Associato della rivista Copernicus Atmospheric Measurement Techniques (AMT) e dal 2012 è Editore Associato della rivista IEEE Transactions on Geoscience and Remote Sensing. E' co-autore del libro di testo universitario "Fondamenti di Antenne", Carocci (Roma, I), pubblicato nel 2011, adottato nelle principali università italiane con corsi nell'ambito dell'ingegneria dell'informazione.

Progetti

. Dal 1991 il prof. Marzano ha partecipato a numerosi progetti di ricerca internazionali (e.g., GPCP-AIP- 2, GPCP-AIP3, NASA-PIP2, NASA-PIP3, EU-COST-712, EU-COST-255), progetto finanziati dall'Unione Europea (e.g., STORM nel 3th EU-FP, MEFFE nel 3th EU-FP, EuroTRMM nel 4th EU-FP, EuRAINSAT nel 5th EU-FP, RiskAWARE nel INTERREG III-B CADSES, HYDRORAD nel FP7, HYDREX nel FP7, ADRIARadNet e CapRadNet in IPA e AdriaMORE in IT-HR), e studi finanziati dall'ESA legati a missioni satellitari e applicazioni meteorologiche (e.g., DMSP, TRMM, ENVISAT, MSG, MetaWave, Wband, RadioMetOP, WRad, MeKaP). È stato coinvolto nel gruppo di calibrazione del satellite ENVISAT, il gruppo scientifico per lo studio di fattibilità delle missioni I-GPM e E-GPM e co-investigatore nell'ambito di progetti dell'Agenzia Spaziale Italiana (ASI), del Consiglio Nazionale dell Ricerche (CNR) e di EUMETSAT. Nel 2009 ha coordinato lo studio della piccola missione spaziale FloRad per conto dell'ASI, dal 2012-2015 ha coordinato europeo del progetto europeo IPA ADRIARadNet e nel 2016 del progetto IPA CapRadNet. Dal 2001 al 2006 il prof. Marzano è stato delegato nazionale italiano per le azioni quinquennali europee COST n. 720 su "Integrated ground-based remote sensing stations for Atmospheric profiling" e n. 280 su "Propagation impairment mitigation for millimeter wave radio systems". Nel 2002 ha contribuito alla pianificazione e progetto della nuova rete radar meteorologica all'interno di un progetto del Dipartimento italiano di Protezione Civile. Dal 2008 al 2012 è stato delegato italiano del progetto europeo COST Action project ES702 "EGCliMet" e COST Action project IC0802 "PropTNEO". Dal 2010 è membro del comitato internazionale European Volcanic Ash Cloud Expert Group (EVACEG) e dal 2011 è vice-delegato nazionale del progetto europeo COST Action project IC1101 "OpticWISE" e coordinatore del gruppo di lavoro sui modelli fisici. Nel 2009 è diventato membro del Science team of the Global Precipitation Mission (GPM) e nel 2012 è stato nominato membro del comitato EuMetSat Precipitation Science Advisory Group e MWI-ICI Science Advisory Group (SAG). È stato ed è consulente di industrie nazionali di ingegneria e agenzie internazionali, coinvolte nell'ingegneria a microonde e in sistemi di telerilevamento.

Titoli

. Il prof. Marzano ha ricevuto nel 1990 un premio di studio dall'Elettronica S.p.A. (Roma, I) per ricerche su radiometria a microonde.

Nel 1993 ha ricevuto il premio Young Scientist Award of XXIV General Assembly dell'International Union of Radio Science (URSI).

Nel 1998 è stato insignito del premio Alan Berman Publication Award (ARPAD) da parte del the Naval Research Laboratory, Washington, DC. Nel 2008 e 2011 ha ricevuto il premio Best Paper Award dalla EGU-Plinius Conferences a Nicosia (Cyprus) e Savona (Italy), rispettivamente, mentre nel 2009 ha ricevuto il premio "Best Oral Paper Award on propagation" dalla EuCAP Conference (Berlin, Germany). Nel 2012 il prof. Marzano è stato insignito del titolo di Fellow of the Royal Meteorological Society (RMetS) e nel 2015 del prestigioso titolo di Fellow dell'Institute of Electrical and Electronic Engineers (IEEE) per "

contributions to microwave remote sensing in meteorology and volcanology

". È membro della Società Italiana di Elettromagnetismo (SIEm), nonchè socio della American Meteorological Society (AMS). Dal 2005 al 2017 il Prof. Marzano è stato vice-presidente del IEEE-GRS Chapter n. 21 of Central-North Italy, di cui è presidente dal 2018.

È anche membro di Amnesty International (Rome, Italy), World Wild Fund (Rome, Italy), e "Save The Children" Association (Rome, Italy).