Aquae, future is in the ocean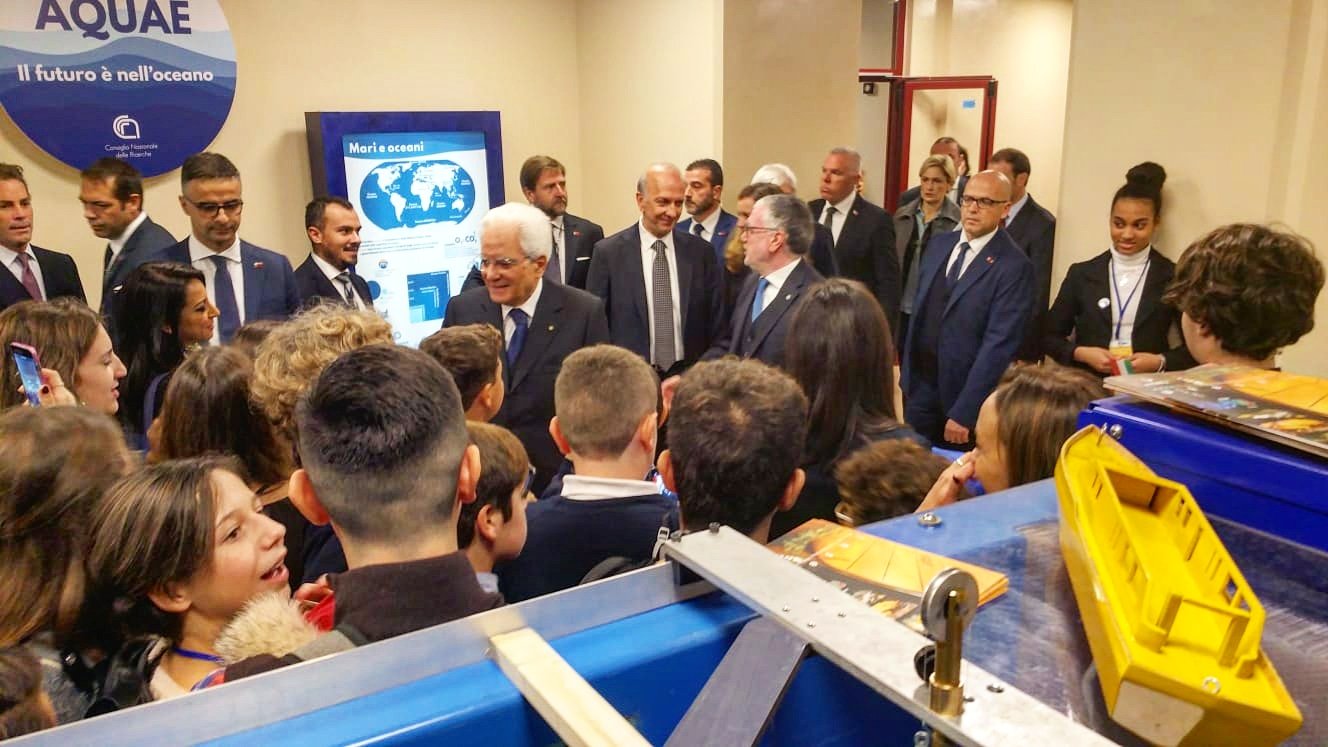 The exhibition, organized by the National Research Council, focuses on the oceans, celebrating their importance (producing 50% oxygen in the atmosphere) and highlighting its risks. Today, in fact, the health of our seas is under stress "by pollution, in particular by the presence of plastics and microplastics, by climate change and by the excessive exploitation of fish resources", emphasizes the director of the Institute of geosciences and georisources (Cnr-Igg) Antonello Provenzale.
The exhibition 'Aquae, the future is in the ocean', was inaugurated in the Digital library of the CNR headquarters, at the presence of the head of state, Sergio Mattarella, on the occasion of the 95th anniversary of the foundation of the institution. Through guided tours for schools, with the support of CNR researchers, students move along an educational path, and learn how to do research at sea and how CNR institutes monitor the waters. A useful opportunity to talk about science and raise awareness on the importance of the ocean, a real 'blue lung', which absorbs 35% of the CO2 produced by human activities.
The exhibition was conceived and realized by: Communication, Information and Urp Office of the General Management, Department of Earth System Sciences and Environmental Technologies (Cnr-Dta) together with institutes involved in environmental research: Institute of Marine Sciences (Cnr-Ismar), Institute for the study of Anthropic impacts and Sustainability in the marine environment (Cnr-Ias), Institute of Atmospheric Sciences and of the Climate (Cnr-Isac), Institute of Marine Engineering (Cnr-Inm).
Further information at: http://aquae.cnr.it